Global Fitness/Bodybuilding Events
Block Editor Integration
,
Custom Blocks
,
Custom Post Type Implementation
,
Custom Theme Design
,
WooCommerce Integration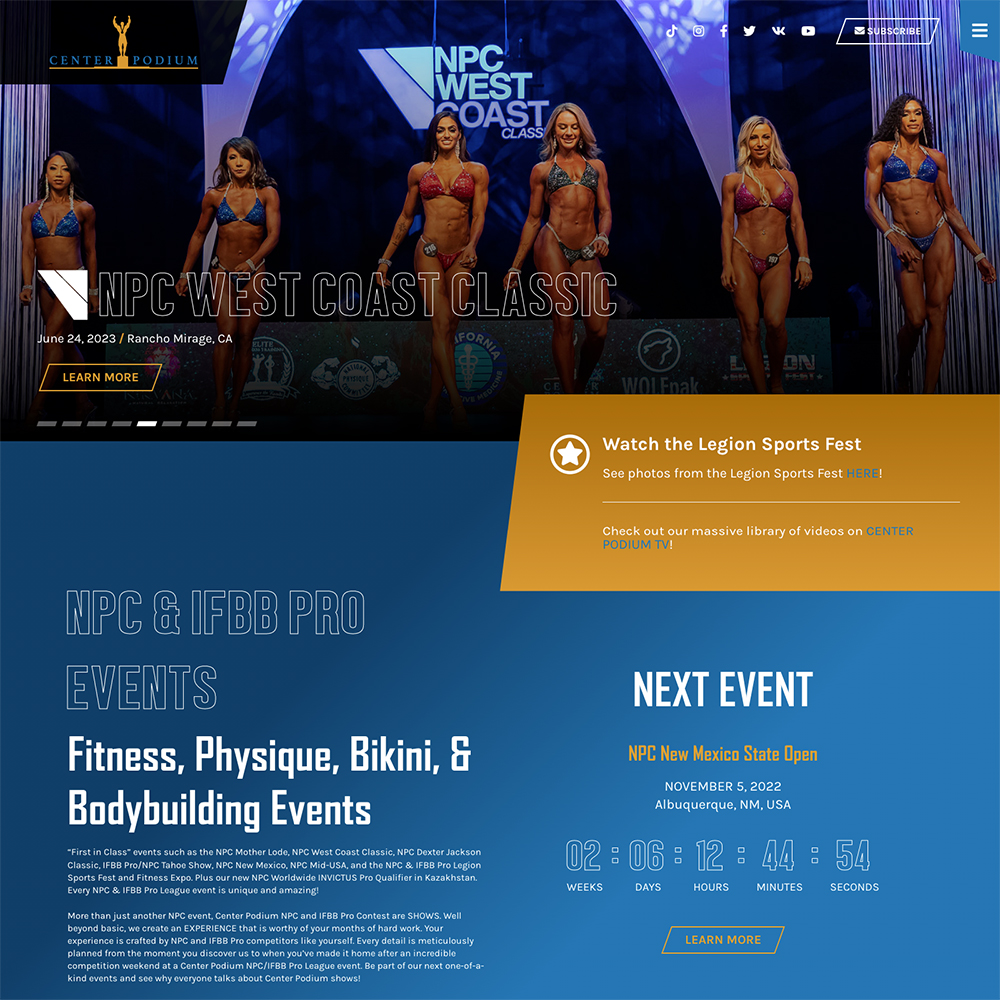 Center Podium Productions needed a new website developed to showcase their worldwide bodybuilding events, and came to me for the task. This would be the largest website I had made on my own, and I took a lot of pride in making sure it was polished and professional. After success on several other sites, I decided this new website should also use the WordPress Block Editor — the client was already very familiar with WordPress, and would be editing the content on a regular basis, so I wanted this experience to be as user friendly as possible. The custom design was created from the ground up with the Block Editor in mind, making the development process more simplified and faster than it would have gone with older build methods and tools. The site features a WooCommerce shop, custom page templates, custom Hero area carousels, a custom countdown timer to the next Event, a mobile-first navigation menu, custom font treatments, and many more features.
VISIT SITE