Live Music / Events
Block Editor Integration
,
Custom Blocks
,
Custom Email Marketing Integration
,
Custom Post Type Implementation
,
Custom Theme Design
,
Events Integration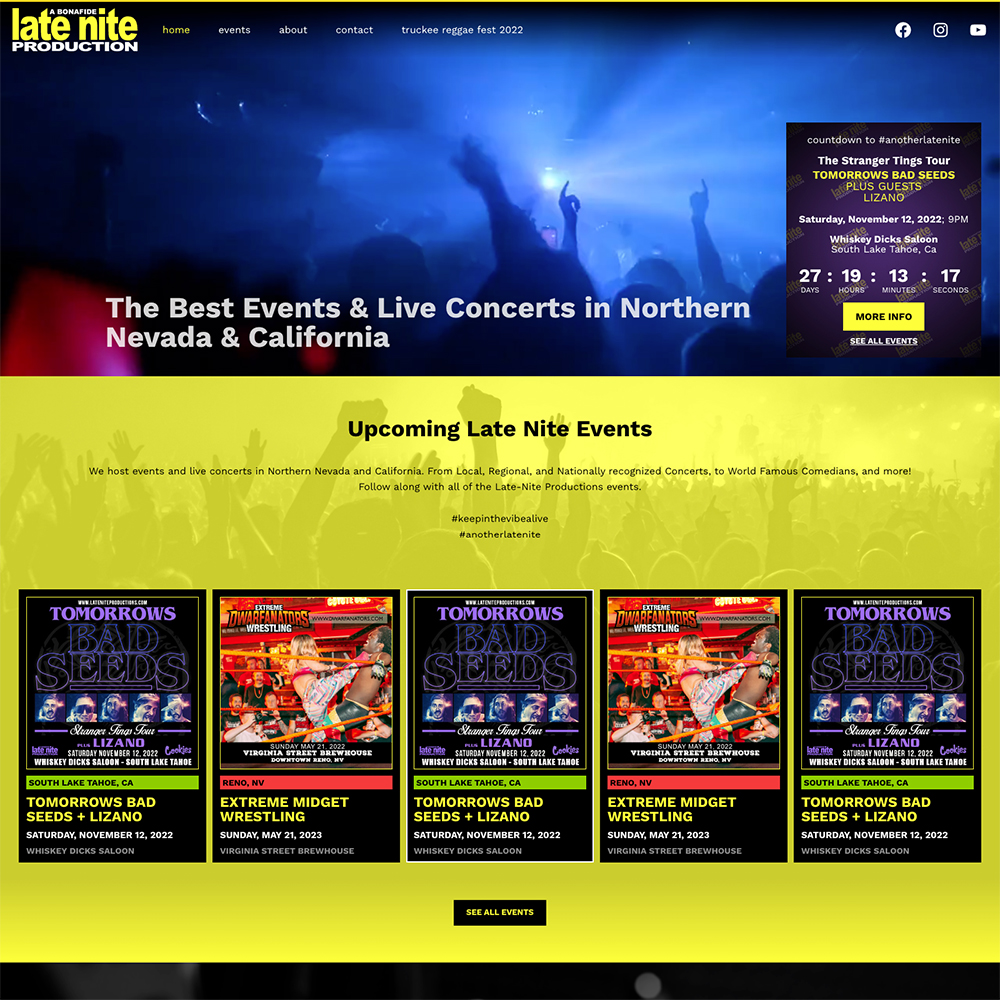 Late Nite Productions needed a website to showcase upcoming Live Music shows and Events in local areas, with the ability to sell tickets directly on the website. The Events management plugin we selected allowed us to integrate with the WooCommerce shop that I added to the site. For the Homepage, I developed a custom Events carousel which connected to the Events plugin, allowing us to showcase and link users to the upcoming events. The client wanted to create a Giveaway form to entice users to sign up for their email newsletter. I added a signup form that connects to the client's ConvertKit account, and runs each entry through a custom Workflow that I developed. The custom Workflow passes each entry though a series of checks: first it adds the entry to the main Newsletter list, and if the user has not already entered then it will add their entry into a separate Giveaway list for record keeping.
VISIT SITE